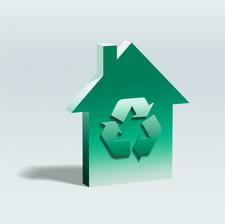 WABO Energy Ad-Hoc Committee Report - 2012 IECC/WSEC Code Cycle
Prepared by Co-Chair Randy Vissia - click here

WABO Position on Energy Code

Revised June 2012
1.

WABO supports an integrated system of codes and encourages the State's adoption of the 2012 International Energy Conservation Code (IECC) with minimal State amendments. WABO is concerned that the 2012 IECC as extensively amended with approx 400 Washington State provisions, ("mash document") retains the State of Washington as a "code island" and produces a code that is no longer recognizable as a national consensus code used by design professional, builders, or code officials. Adoption of the IECC with limited modifications may contribute to economic recovery.

2.

WABO is concerned with the method used to assemble the "mash document or base document." WABO supports a simplified document deemed equivalent to SB5854. Adoption would allow for support by the ICC and unimpeded energy efficiency improvements for the immediate future.

3.

WABO supports making technical code changes through the State Building Code Council rule making process. The legislature must provide sufficient direction and support to allow this process to work in an orderly manner that assures consideration of costs and enforcement needs.

4.

While the energy code supports important societal priorities, the enforcement of this code must not detract from a building department's core mission of assuring a safe built environment through enforcement of minimum fire and life safety codes.

5.

The energy code must be enforceable and:

Be clear, concise, and understandable to regulators and builders

Promote Washington as a leader in energy efficiency but does not negatively impact economic development

Support collaboration with designers, builders and developers

Be consistent with regional and national standards

Support regional flexibility for the enforcement of energy codes

6.

As with other code requirements, the State energy code must be founded on sound scientific principles. Before increasing energy code stringency beyond the minimum standards established in the 2012 IECC, it must be demonstrated that the new measure is technologically feasible with a reasonable economic return to the consumer who will utilize the building or system. WABO supports a nationally recognized methodology for measuring proposed advancements in energy efficiencies each code cycle and for all other proposed amendments to the state energy code.

7.

WABO opposes unfunded legislative code enforcement mandates which place additional implementation burdens on local governments.

8.

Maximizing energy efficiency cannot be realized without training and education. WABO supports the establishing of a State fund for an energy education program to provide comprehensive education and training to code officials, design professionals, contractors, building owners, and the public involved with the construction industry. WABO is willing to step up and play a major role in curriculum development and delivery of needed training and credentialing to code officials, design professionals, contractors, building owners, and the public.

9.


WABO supports an implementation schedule which includes education and training prior to the effective date of the energy code.